Welcome to the Hans Freitag Group!
biscuit and wafer specialist
We bake what we love!
HANS FREITAG and HEIDEKEKS
True to our motto "We bake what we love!", we have been supplying our domestic and foreign customers with a wide variety of biscuit and wafer creations as a reliable and professional partner for over 75 years. Our specialty is the production of private label products with which we stand for the good name of our customers. State-of-the-art plant technology, the highest quality standards and generations of know-how make it possible. Our founder Hans Freitag Sr. set the course of our philosophy in 1949 by investing in a steel band oven for the production of fine biscuits for affordable prices. On the following pages, you will learn about the exciting milestones in our company's history and be inspired by our services and expertise. 
Sincerely,

       


Your family Freitag-Meyer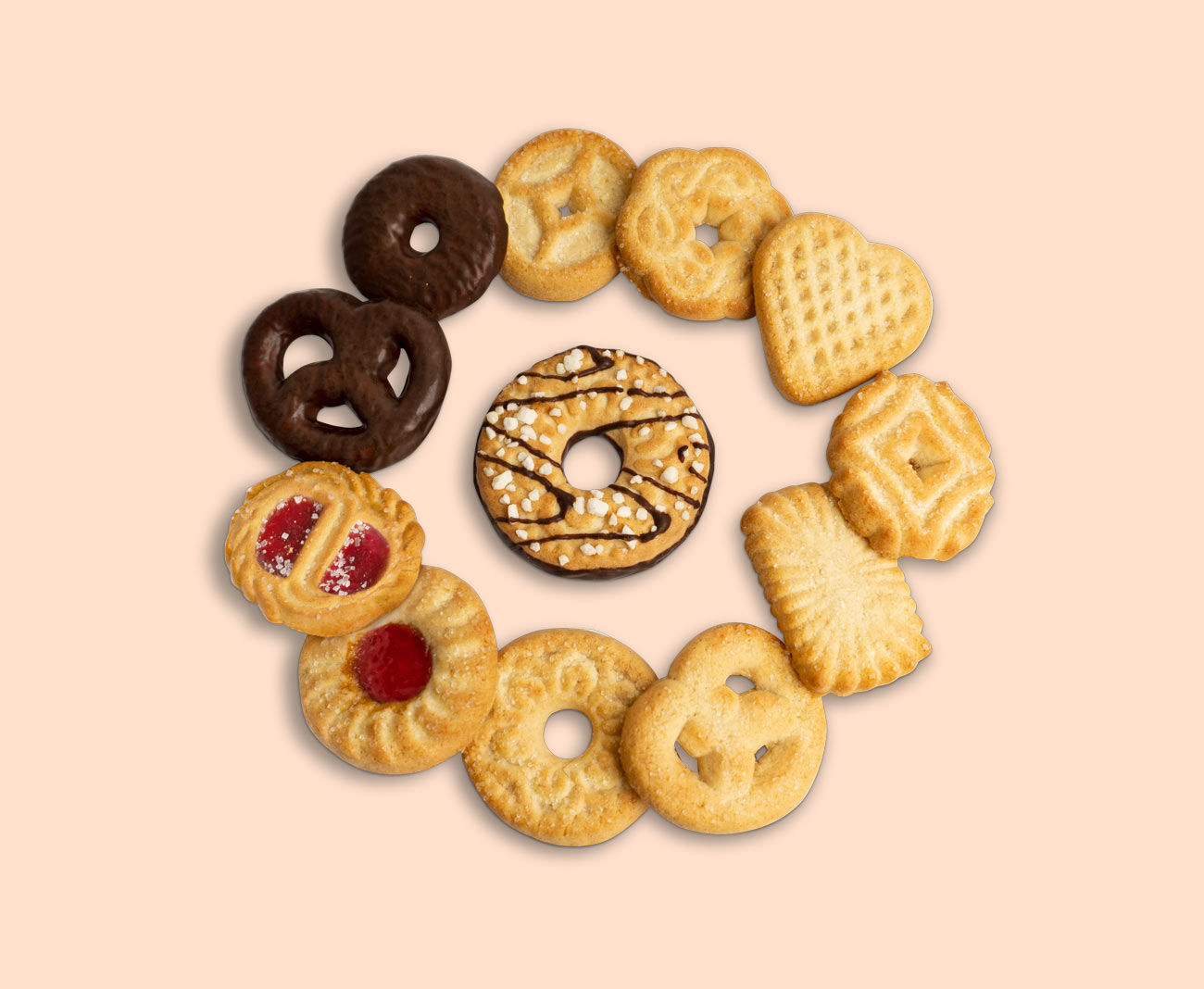 S
elections
the mixture makes the difference
Crispy filled wafers, biscuits refined with jam or colourfully decorated gingerbread - with our unique portfolio from our two production sites, we offer you a variety of biscuits that will make all biscuit hearts beat faster.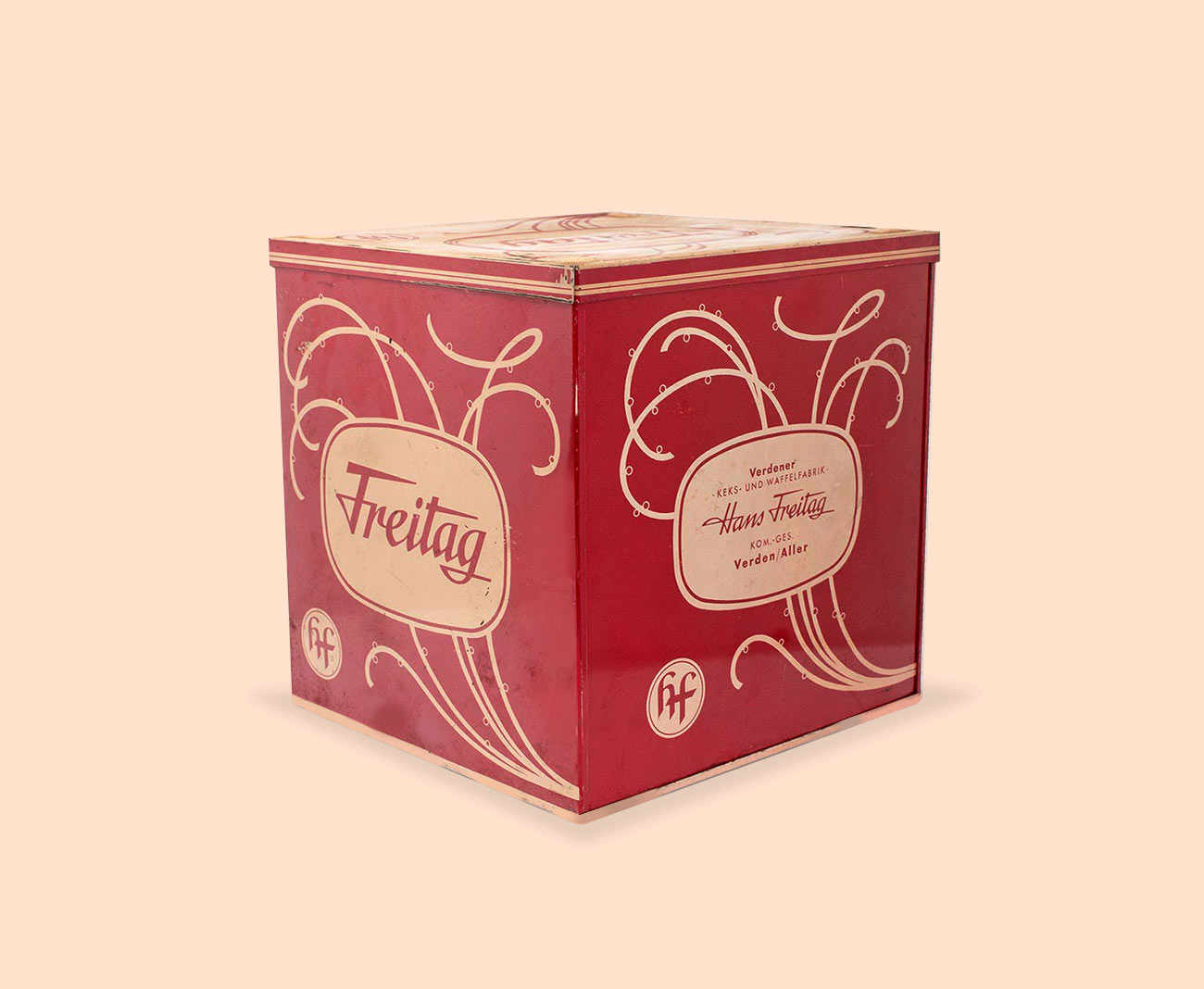 Family business
in the third and fourth generation
Tradition and progress are not a contradiction. Knowledge passed down from generation to generation and state-of-the-art large-scale production make it possible.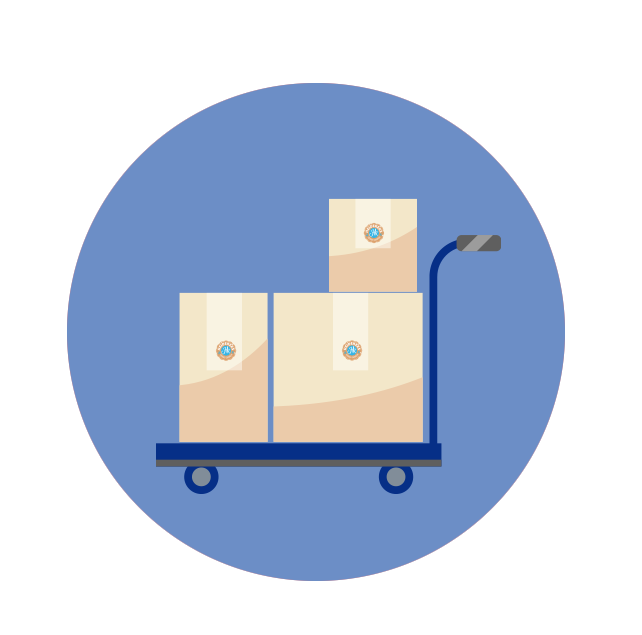 Factory outlet
in Schneverdingen at Heidekeks
Make a bargain - buy your biscuits directly from us! You will find many articles from our assortment and other confectionery at special prices. We look forward to seeing you!
Address: Am Bahnhof 8, 29640 Schneverdingen
Opening hours: Monday to Friday 9:00 a.m. - 6:00 p.m.
INFO! Our factory shop is closed on 08.12.23 and  
closed from 21.12.2023 to 05.01.2024.
There is currently no factory outlet in Verden.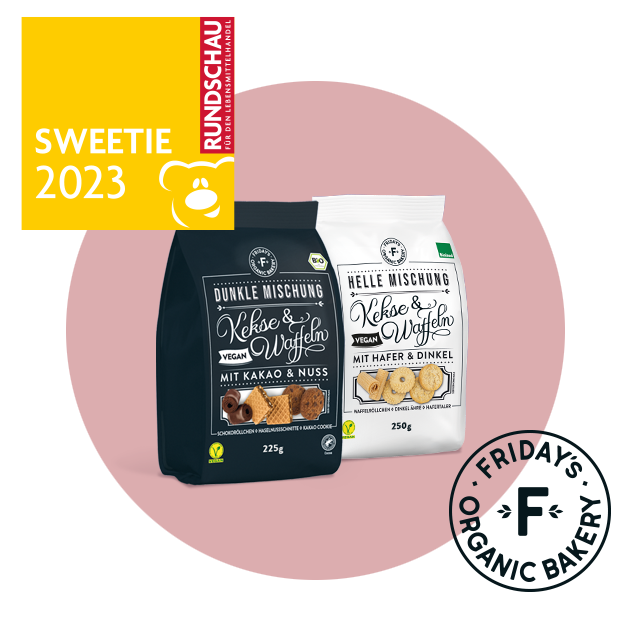 Try it now!
Fridays Organic Bakery
Vegan, organic and incredibly delicious - we have created two delicious mixes and three fine biscuit highlights for you! A delicious variety, for all those who love sweet nibbles and pay attention to carefully selected organic ingredients. Recently, our mixes have been awarded the SWEETIE Award in the category 'Biscuits'.